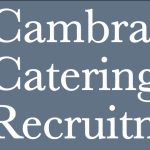 Website CambrayCatering Cambray Catering Recruitment
Reliable Recruitment for the Hospitality Industry
HEAD CHEF 26K – 30K AND TIPS
HEAD CHEF REPORTS TO: GENERAL MANAGER
ROLE SUMMARY OF THE HEAD CHEF: 
Lead through the team to develop a skilled and dedicated kitchen team with the goal of creating exceptional, creative and cost-effective food that is seasonally inspired and where possible organic, fairtrade and free range.
Assist in the delivery of a robust kitchen department including recruitment and training and rota management.
Plan and deliver seasonal menus in conjunction with the General Manager and owners that reflect the best local ingredients. Exercise strict financial control over all aspects of the catering operation and food costings and updating and reviewing the product information guides (P.I.Gs) on a regular basis with the General Manager.
JOB REQUIREMENTS FOR THE HEAD CHEF:
Food Offer
Menus
Kitchen Operation
Finance
Staff
H&S and Food safety
HEAD CHEF PROFILE
Experienced chef from a high turnover pub or restaurant operation with excellent cooking skills and creativity and a focus on customer satisfaction and enjoyment of great food
Complete understanding of produce and ingredients and preparing and delivering great food for an award-winning pub with rooms
Passion for researching dishes and making interesting changes to the menu on a regular basis so that they are both delicious yet profitable.
Experience in recruiting a kitchen team to an agreed structure and budget
Complete knowledge of all Food Safety and H&S legislation
An able communicator who enjoys contributing ideas and participating in operations at a management level
Reference Number- CCR00105