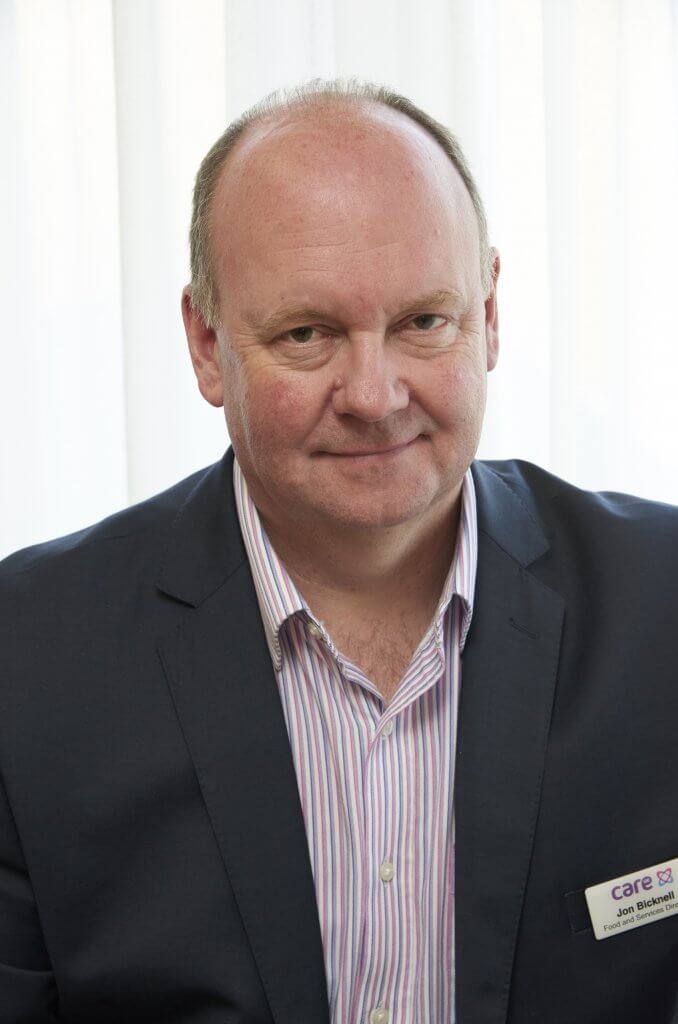 Food and Services Director Jon Bicknell joined Care UK five years ago from a successful career in hospitality in pub and restaurant chains, and food development for food manufacturers. In the first of his series of blogs he looks at how his career has helped to shape the direction of catering in Care UK's 120 homes, and why care home catering offers challenges and career opportunities to chefs seeking to use their creativity.
Serving up memories – on a plate
If you are involved in catering, have you ever cooked so that you can say you have genuinely changed and enhanced a person's life? Have you ever been able to leave work for the day knowing that a person, who perhaps can no longer communicate, has shared a trip down memory lane on a plate prepared by you?
It is a real privilege for me to be able to answer yes. My passion is care catering, and I aim to show you how exciting and rewarding a career that can be.
For me, it is where my catering career began. My first job was working in the 1970s and 1980s in a small care home in Wolverhampton, which was owned and run by my parents. They produced traditional food loved by Midlands people of that age – liver and onions, cottage pie and neck of lamb, all served up with lots of seasonal vegetables. For those residents who had issues with swallowing or chewing, there was freshly made, puréed food and milk puddings. All of this food was prepared carefully and given to the residents in a cheerful and supportive way – and I believe that is what went on to shape my career choices in the long term.
I went to college and studied City & Guilds Catering & Hospitality and moved into a career in pub catering during the 1980s – an exciting time when pubs began to go from 'doing grub', to creating restaurant and pub cafés. The Ansells chain went through various incarnations, Cavalier steak houses became Potterhouse Restaurants, Muswells café bars became part of Allied Breweries/ Allied Domecq and in turn Punch and then the Spirit Group.
From there I set-up a product development consultancy, providing advice to a wide range of companies in the catering and hospitality sector, and then I moved into logistics, which led to some very interesting work with local authorities in the North West. That project focused on getting fresh local produce from the greater North West Region into a central hub in Manchester and then back out to the restaurants and food manufacturers.
Ultimately, I was offered the opportunity to run Care UK's food and services nationally. It was like coming home. While levels of care had changed and homes looked more like boutique hotels, the types of food on offer had barely changed, Care UK shared my vision to change for the better the approach to the provision of food.
Together with my team, we have overhauled recipes and food presentation, promoting fresh produce and introducing new crockery and cutlery. Food guards became a thing of the past: now attractive, deep, white crockery, with a striking decorative blue rim, enables residents with visual or physical impairments to gauge the edge of their plate, not only making for an attractive table but also ensuring residents are treated with equal dignity.
Training innovations have been a priority: 500 team members have been trained this year, with support from dementia experts at the University of Worcester. All head chefs have been trained in modified diets to support those who cannot chew or swallow easily. Many chefs have attained L3 food hygiene with a continuing ongoing programme. Working with suppliers, we have devised and delivered skills-based courses on baking, working with chocolate, meat and seafood, flavour layering and supporting residents with allergies.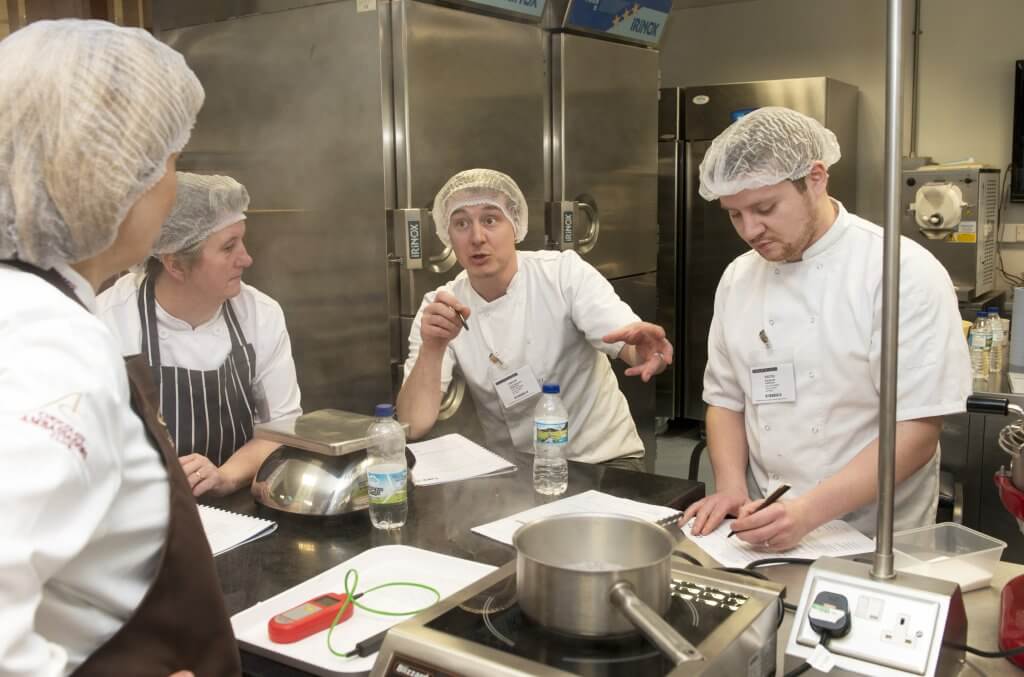 Care UK's touchstone is to help residents lead fulfilling lives, and food has to be a key component of any fulfilled life. Over the coming blogs I, and some of my talented and dedicated team, hope to show just how special a career in care catering can be.