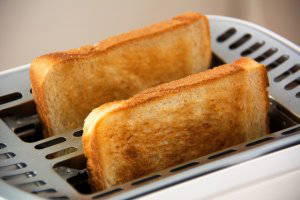 Has Toast been Ruling your social media feed? Wondering Why? Well, its National Toast Day and it has taken Twitter by storm with the #NationalToastDay trending worldwide alongside #Stormdoris and the Brits!
How Did It Start
National Toast Day was first announced at the Tiptree World Bread Awards in 2014. Caroline Kenyon (Director of the awards) said they started it as a way of making people happier in what some would call a boring month. She Also said, "We thought it would be lovely to celebrate bread in a completely different kind of way by creating National Toast Day".
How Can You Take Part
All You have to do is tweet a photo of your favourite toast topping to @WoldBreadAward Using #NationalToastDay and #LovetoToast. Entrants must also follow @WorldBreadAwards  by midnight today! So nothing too hard.
What Else Could You Do?
Well with National Toast Day you could have a toast based day. If you have got some bread to use up and time on your hands why not give some toast art ago and bring your creative side to toast. If you do not have the time or a lot of bread why not just have your favourite topping and enjoy!
For more information go to http://www.nationaltoastday.co.uk/index.html