National Rice Week returns this September (18th – 24th) and Tilda is urging operators to get behind the campaign to help celebrate the UK's favourite grain.
Since the 1970s, rice has become a true staple in the British diet with an average of 102 grams of rice consumed per person per week in UK households in 2015.* Its nutritional value and incredible versatility makes it hugely popular, not only as a substantial side but also as an ingredient in starters, mains and desserts. Its gluten-free properties and excellent ability to absorb the flavours of different dishes has all helped to showcase rice as the wonderful ingredient it is.
This year, Tilda will be launching some brand new recipes over National Rice Week to demonstrate how rice dishes can be premiumised to create better profit margins for operators. Award-winning development chef, Dez Turland, Brend Hotels, has created a host of recipes such as Prawn Potsticker Dumplings, Truffle Arancini with Black Garlic Mayonnaise and Coconut Rice Pudding.
By using speciality rice such as Basmati & Wild, Fragrant Jasmine or Arborio in recipes such as these, the dish not only takes on another flavour profile but also  becomes more premium meaning operators can command a higher price tag.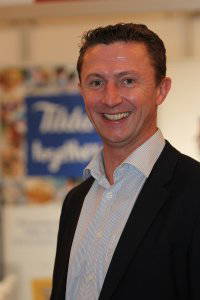 Craig Dillon, Head of Foodservice at Tilda, says: "National Rice Week is a great opportunity to showcase the many benefits of rice and I am hopeful that it will encourage chefs to make more use of it all year round.  Dez's recipes really show just how creative you can be when it comes to cooking with rice and I hope that chefs will take inspiration from these dishes, get experimenting and start to realise its true potential as an ingredient."
The recipes will be available on www.tildafoodservice.com from 18th September. Operators should also look out for some giveaways on @TildaChef Twitter throughout National Rice Week!
*statista.com