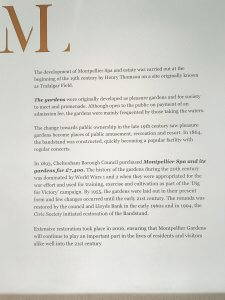 Kev Harris is Head Chef at Cheltenham's newest fine dining hotspot, Montpellier Lodge. Situated in the stunning Imperial Gardens in Montpellier. With 20 years experience under his belt, working underneath Michelin Star chefs and in some of the finest restaurants in Cheltenham. Kev talks to us today about his newest venture at The Lodge.
1.Describe your business?
Montpellier Lodge stands out as the perfect location to fuse elegant modern dining with a traditional setting. Consisting of an elegantly furnished restaurant, coupled with a glazed conservatory and courtyard, the lodge is the ideal destination for modern yet relaxed dining.
2.Who are your customers?
The Lodge caters for everyone really. I would say our customers mostly range between 30-40's age group, although we've catered for all sorts and do birthday parties etc.
3.What advice do you have for young chefs?
'Eyes open, close your mouth, listen and learn, put the hours in and you get out what you put in.'
4.What's the most important part of your job?
The cooking, definitely!
5. Most enjoyable?
I really enjoy a busy kitchen, especially when we have a full lunch and full dinner. I also thoroughly enjoy cooking everything from fresh ingredients.
6. Hardest?
Having quiet days in the restaurant!
7. What is your favourite ingredient?
I love cooking fresh fish and pasta.
8.Favourite dish?
My favourite dish is Duo of Lamb on the menu here. I use the loin and slow cook the belly to make it nice and crispy, served with buttered samphire dauphinoise potato, mint jelly and lamb sauce.
9. Where does your inspiration come from?
I did home economics at school and when I left school I worked for Patrick  McDonalds in The Epicurean in Cheltenham which was a Michelin star restaurant. He gave me a lot of my inspiration. I also find inspiration from things around me in everyday life, other past jobs and chefs I've worked with such as Raymond Blanc too.
10.Plans for the future?
I would really love to open my own tea room in Cheltenham, I think there is a massive gap in the market for one, it would be like a Mad Hatter themed one though.