Mo Farhan is a young gastropub sous chef that hopes to one day own his gastropub.   Mo is passionate about his food and craves to find his next fix of inspiration.
Q:  Describe your Job?
M:  I currently work at the Newbury in Newbury, Berkshire as sous chef. A Gastropub in the heart of the town.  Established in 2012. It has won numerous awards and is in most guides from AA to Michelin Serving gastro food in the day and restaurant style food in the evening.
Q:  Who are your customers?
M: Our customer base ranges from business meetings during the week to a catch up with friends in the evening, There's something for everyone.
Q:  What advice do you have for young chefs?
M:   Advice to young chefs would be to just get yourself out there and learn as much as you can, soak it all up like a sponge.
Q:  What's the most important part of your job?
M:  An important part of my job is ensuring the kitchen runs as smooth as possible at all time regardless of what happens.
Q: Most enjoyable?
M:  The most enjoyable part of my job is teaching younger chefs new skills and watching their development.
Q:   Hardest?
M:  The hardest part of the job I think is the unknown and every day is different which is also a good thing.
Q:  Favourite dish?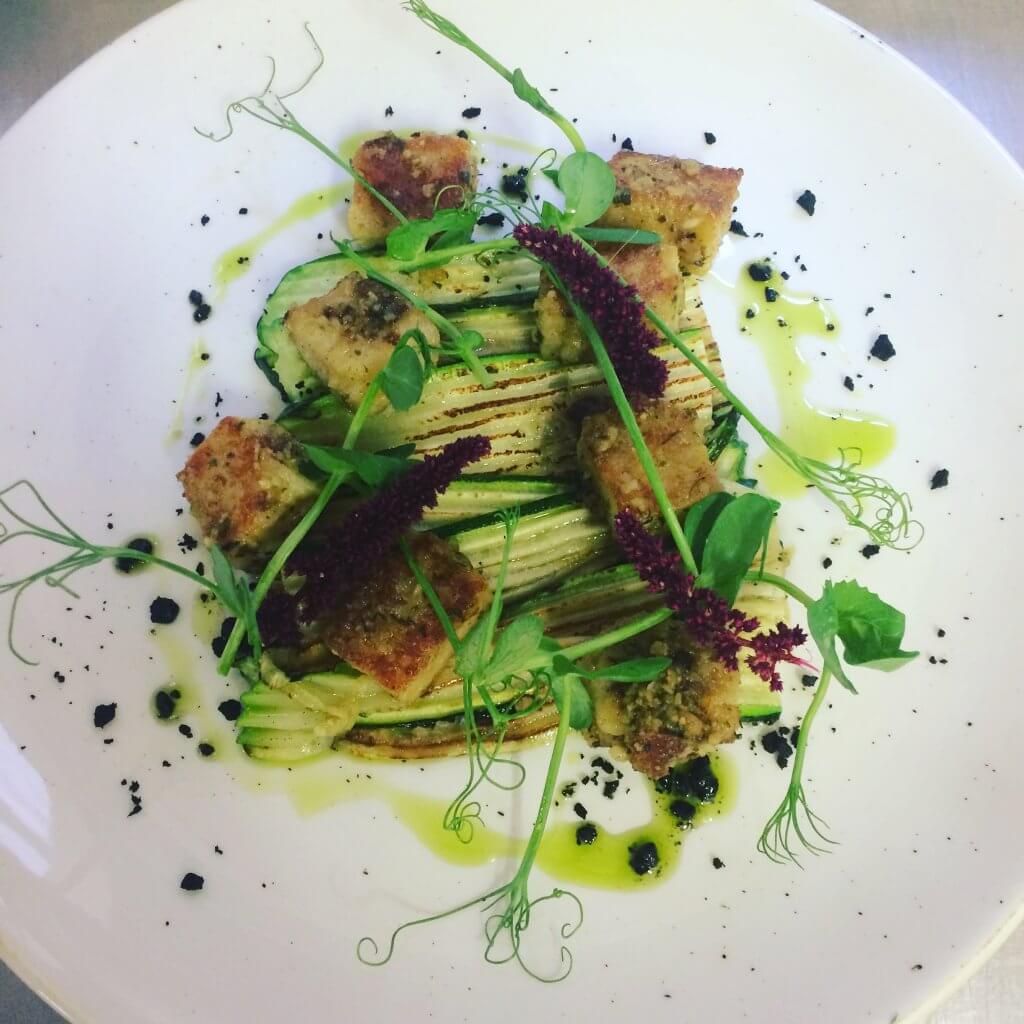 M:  My favourite dish at the moment, one that is actually on the menu where I work now (picture attached) a ricotta gnocchi, courgette carpaccio with a lemon and rocket pesto.   I love this dish because it just tastes and looks amazing to me and it's so fresh and full of flavour.
Q:  Where does inspiration come from?
M:  I find inspiration everywhere, we are very lucky to have access to as much as we do, I'm always watching or reading up.
Q:  Plans for the future?
M:  Plans for future are to one day own my own pub!  I just love the idea of it, I think with a pub people don't expect too much of it other than just a place to drink but I believe food is taking over the drink trade and it shows in some of the gastropubs out there.